As long as movies have existed, filmmakers have been telling horror stories. George Melies' Le Manoir du diable, a silent, three-minute French film from 1896, is generally recognized as the first horror film ever made, coming just a few years after the medium was invented. Since then, horror films have undergone constant changes, growing in tandem with mainstream entertainment and doing their own part to advance filmmaking technology, push the envelope for what's appropriate in film, and get people talking about movies. It's probably fair to say that there have been dozens, if not hundreds, of horror films that have changed the genre in one way or another, but of all these, a few stand out as especially powerful, or gripping, or revolutionary. These are the films that didn't just make a cultural impact or earn decent revenue; they redefined what horror films looked like, period. Read more …
31 Horror Movies in 31 Days: LOVE OBJECT (2003)
I'm attempting to watch 31 horror movies during Halloween season (the month of October). This is movie #1. Read more …
Have not finalized my list, as I am waiting to see what I'll be able to catch at the Lovecraft festival (when I'm not working). However, here's the start, in no real order:
1-House of Wax (1953)
2-I eat your skin
3-Scream Bloody Murder Read more …
It's time to wrap up Mogulween with a bang! I am talking about a zombie bite test film guest directed by Jake and Amir! Watch what happens when Indy Mogul and College Humor team up for some flesh eating Halloween fun. Make sure and check out the Build Episode to find out how we created this effect. Read more …

10. 'Audition' (1999)
Synopsis: Hold an audition to meet women? Check. Meet the girl of your dreams? Check. All your friends say they have a bad feeling about her? Check. And so begins this horror classic featuring a lonely widower making some very bad choices when it comes to affairs of the heart. How bad? Her idea of a friendly date involves a rubber apron and medical bag full of pins. Ouch.
Trailer:
Synopsis: It was all downhill from here on out for Jamie Lee Curtis. And we mean that. Would she ever scream like this again? Hide in a closet while a very persistent Michael Myers spent about, oh, say, 78 minutes trying to hack through the door? Did we mention she's related to the killer? Little known fact: John Carpenter wrote the theme song himself. Genius like that doesn't come along many times in a lifetime, folks. Read more …

Synopsis: Mix one skinless escapee from Hell, a sexy heroine, and an evil "Rubik's Cube" and you have the basic recipe for one of the most original horror stories to hit the big screen. Despite a limited budget, "Hellraiser" features striking visuals. Perhaps the most iconic is the Cenobites — a group of demons clad in bondage gear who literally tear their victims apart piece by piece.
Trailer
19. 'The Changeling' (1980)
Synopsis: George C. Scott plays a man who retreats to a long-abandoned mansion following the accidental death of his family. Did we fail to mention that the mansion is haunted? The movie's reliance on a creepy atmosphere, as opposed to more visceral fright tactics, makes this a favorite among horror movie junkies. Read more …

30. 'Altered States' (1980)
Synopsis: William Hurt plays a scientist who woofs down hallucinogenic drugs and floats in an isolation chamber to … do something. We're not entirely sure why. What we do know is that when the experiment goes awry (and don't they all?), his body begins to transform into some sort of howling blob. Yuck. Somebody should have told him to just say no to drugs.
Trailer
29. 'Mothman Prophecies' (2002)
Synopsis: Strange things are happening in Point Pleasant, W.Va. For one, Richard Gere can't figure out how he got there. Then there are the shadowy winged figures lurking around. And finally, the phone calls from someone (or something) with a creepy insect-like voice. Did we mention the phone wasn't plugged in?
Trailer
28. 'The Mist' (2007)
Synopsis: "There's something in the mist. Shut the doors!" screams a bleeding man stumbling into a small town grocery store. Behind him, an impenetrable wall of mist descends. And thus begins a tale of survival. Monsters in the mist you ask? For sure! But the real horror show takes place when the trapped super market shoppers turn on each other. Thank you Mr. King for another sleepless night.
Trailer
27. 'Videodrome' (1983)
Synopsis: Everyone loves TV, but not as much as the hero in this story. In typical David Cronenberg fashion, the protagonist melds with his television. Symbolic? Sure. Hallucinatory? Of course. Creepy? Extremely. What follows is a big splattery mess chock full of blood, violence, and some sort of human VCR hybrid. Don't ask, just sit back and enjoy the ride.
Trailer
26. 'Seven' (1995)
Synopsis: It may be the cast (Kevin Spacey, Brad Pitt, Morgan Freeman, Gwyneth Paltrow) that does it for "Seven," or it may just be the outrageous amount of visual profanity on display: blood, guts, and severed heads. Not to mention a really fat dead dude and a corpse who's not quite kicked the bucket. Plus, the sun didn't shine for the whole movie. Sweet.
Trailer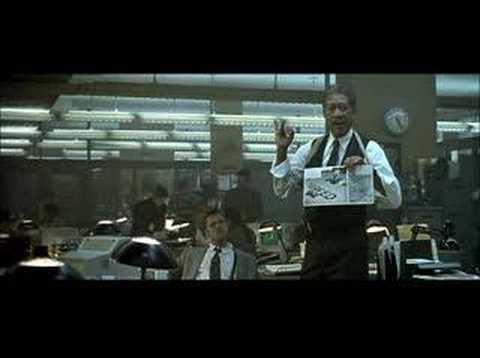 25. 'War of the Worlds' (1953)
Synopsis: This is without a doubt the best, and scariest, sci-fi flick from the '50s. Based loosely on H.G. Wells's classic cautionary tale, the film follows the world's failed efforts to stem an invasion from Mars. The film offers plenty of scares, but the biggest has to be the encounter with a Martian in the abandoned farm house.
Trailer
24. 'Saw' (2004)
Synopsis: Initially rated NC-17 before being re-edited, "Saw" follows the travails of two men held captive by Jigsaw, a serial killer who presents his victims with a terrible choice. Avoiding the slasher flick clichés (teens being pursued by ax-wielding maniac), the film delves into darker psychological territory while still maintaining an unhealthy level of gore.
Trailer
23. 'Janghwa, Hongryeon (A Tale of Two Sisters)' (2003)
Synopsis: Never has a menstrual cycle been presented as more terrifying or as, well, a harbinger for doom, death, and ghosts. This Korean masterpiece, directed and written by Ji-woon Kim, is elusive, subtle and horribly, horribly frightening. It centers on two deranged sisters, one deranged step-mother, one deranged father, and one deranged phantom. Oh, and some birds. Scary ones.
Trailer
22. 'The Silence of the Lambs' (1991)
Synopsis: Jodie Foster never signed back onto the "Lecter" franchise, and that's all the more reason to watch the original as many times as you can stomach it. Lecter versus Starling. Hopkins versus Foster. Buffalo Bill, in night-vision goggles and a human-skin suit, versus the world. All that psychological suspense aside, we know you jumped 35 feet in the air when Lecter snapped suddenly at the glass… Go on, fess up.
Trailer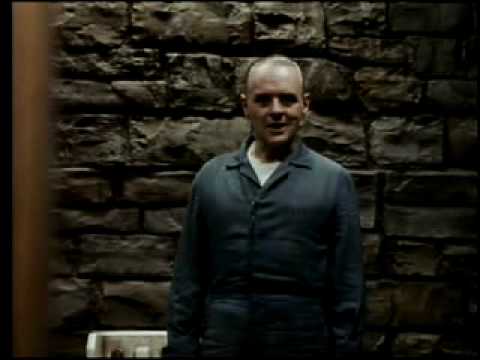 21. 'Texas Chainsaw Massacre' (1974)
Synopsis: What sets this movie apart from other slasher films? Perhaps it was Leatherface's human skin mask, or maybe it was the roar of the chainsaw, or it could have been the "based on a true story" line at the beginning. Who can say? What is certain is that this is an extremely scary movie — especially Leather's happy-dance at the end of the movie. Jason could learn a few things.
Trailer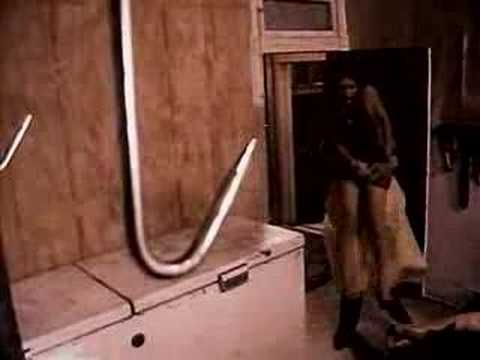 KEEP READING MORE TOP 50:
Top 50 Scariest Movies Of All Time (50-41)
Top 50 Scariest Movies Of All Time (40-31)
Top 50 Scariest Movies Of All Time (30-21)
Top 50 Scariest Movies Of All Time (20-11)