This is Part 1 of a fun little journey into the creepy forest of Sleepy Hollow, located in Venango County, Pa.
where Jack Shadow's Haunted "House of Terror" is located.
This horror was recorded the night before Halloween.
Be spooked and thrilled with ghouls, ghosts, the dead and living dead, scary clowns, skeletons and fear for your lives as you experience this creepy shop of horrors.
Inside you'll find it's a scream. Enjoy, Chris: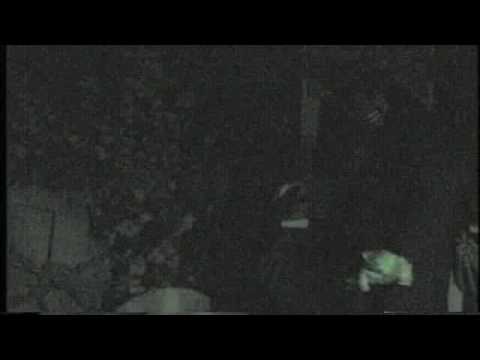 Back by popular demand, the haunted house at the Meyersdale Community Center will open from 7 to 10 p.m. today and again on Friday and Nov. 1, 7 and 8.
Meyersdale's Parks and Recreation Board has put together this unforgettable haunted house as a fundraiser for the purpose of providing more recreational activities within Meyersdale Borough, explained Jessica Deakins, president of the Parks and Recreation Committee.
"This year, the haunted house also serves as a work of charity for the Meyersdale Food Pantry," said Deakins. Donations of nonperishable food items, paper products or cleaning products can be donated at the door of the community center for the food pantry and those donating can receive a dollar off their admission price up to $3. Read more …
28 Great Places To Celebrate Halloween!
Pumpktoberfest '08 at 5 point Studios Tattoo and Piercing runs 5-10 p.m. with free beer, snacks, discounted piercings, a pumpkin carving contest and prizes. 5800 Merle Hay Road. Call 270-1500 or go to 5pointbody.com.
Cabaret's Second Annual Costume Party, "Night of the Living Rums," will transform their patio into the Bacardi Bat Cave. Drink $10, 64-ounce witch doctor drinks and Bacardi drink and bomb specials. $500 in total prizes will be given out. Festivities continue through Oct. 31. West Glen Town Center, 560 S. Prairie View Drive, Suite 105, West Des Moines. Read more …
Talking About: Halloween Safety (Video)
Jon Griffith interviews police officer Janice McDaniel about keeping children safe on Halloween Read more …
7 BEST Haunted Houses And Halloween Attractions
If you want to go somewhere that will scare the "yell" out of you, or someplace that is Halloweenified, then check out these Haunted Houses and Halloween destinations. BEST in America! This is a sneak preview of the 10th Anniversary Special Edition DVD, "HALLOWEEN - The Happy Haunting of America," which is now available on www.amazon.com. Happy Halloween! Read more …
November 23, 2009 / 28102
This is Part 3 of a fun little journey into the creepy forest of Sleepy Hollow, located in Venango County, Pa. where Jack Shadow's Haunted "House of Terror" is located. This horror was recorded the night before Halloween. Be spooked and thrilled with ghouls, ghosts, the dead and living dead, scary clowns, skeletons and fear for your lives as you experience this creepy shop of horrors. Inside you'll find it's a scream.
Enjoy, Chris: Read more …
This is Part 2 of a fun little journey into the creepy forest of Sleepy Hollow, located in Venango County, Pa. where Jack Shadow's Haunted "House of Terror" is located. This horror was recorded the night before Halloween. Be spooked and thrilled with ghouls, ghosts, the dead and living dead, scary clowns, skeletons and fear for your lives as you experience this creepy shop of horrors. Inside you'll find it's a scream.
Enjoy, Chris: Read more …