Please help Japan!!! Japan Earthquake/東北地方太平洋沖地震の募金情報募ります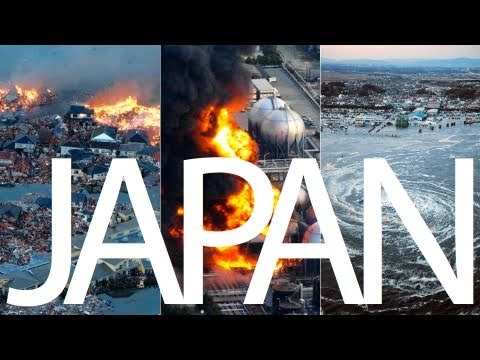 The most powerful earthquake ever recorded struck near Valdivia, Chile on May 22, 1960, at 2:11 PM local time. As many as 6,000 people were killed. Many more would have been, had it not been for Chile's preparedness for earthquakes, and the remote location of the epicenter.
Eyewitnesses reported that the entire world appeared as if God had seized one end of it like a rope, and slung it as hard as he could. 40% of the houses in Valdivia were razed to the ground. Cordon Caulle, a nearby active volcano, was ripped open and forced to erupt.
The quake measured 9.5 in magnitude, and 35 foot high waves were recorded 6,000 miles away. Of all the seismic energy of the 20th Century, including the 2004 Indian Ocean quake, 25% was concentrated in the 1960 Chile quake.
It caused 82 foot high waves to travel down the Chilean coast. Hilo, Hawaii was destroyed. The quake possessed twice the surface energy yield the 2004 Indian Ocean quake, and equalled 178 billion tons of TNT. This would have powered the entire United States, at 2005 energy consumption levels, for 740 years.
Japan's most powerful earthquake since records began has struck the north-east coast, triggering a massive tsunami.
Cars, ships and buildings were swept away by a wall of water after the 8.9-magnitude quake, which struck about 400km (250 miles) north-east of Tokyo.
A state of emergency has been declared at a nuclear power plant but officials said there were no radiation leaks. The death toll is unclear, but police say 200 to 300 bodies have been found in the port city of Sendai. At least 90 other people are reported to have died, and many more are unaccounted for.
(CBS/AP) Updated at 9:55 a.m. ET / TOKYO - A ferocious tsunami spawned by one of the largest earthquakes ever recorded slammed Japan's eastern coast Friday, killing hundreds as it swept away boats, cars and homes while widespread fires burned out of control. Tsunami warnings blanketed the entire Pacific, as far away as South America, Canada, Alaska and the entire U.S. West Coast.
The magnitude 8.9 offshore quake unleashed a 23-foot tsunami and was followed by more than 50 aftershocks for hours, many of them of more than magnitude 6.0.
Japanese police say 200 to 300 bodies were found in Sendai, the closest major city to the epicenter. Earlier, police confirmed at least 60 people had been killed and 56 were missing. The death toll was likely to continue climbing given the scale of Friday's disaster; extensive search and rescue efforts were still just getting underway.
Special section: Earthquake in Japan
A Japanese coast guard official said a search is under way for a ship carrying 80 dock workers that was swept away by the tsunami. The vessel was washed away from a shipbuilding site in Miyagi prefecture, close to the earthquake's epicenter. Read more …
The awful magnitude earthquake occurred on March 11, 2011 in Japan, a very amateur video filmed by kameracı. In Japan, thousands of people died in the earthquake and tsunami. Here is video of the earthquake occurred in a market.
Japan earthquake Mobese Mobese live camera shots. Continents in the form of tsunami waves from the sea of Japan deletes from the map.
Tokyo Earthquake, viewed from the third floor of my apartment in Minami-Asagaya, Suginami-ku Tokyo. This only covers about the last half of the intense stuff, total time lasted over three minutes. The motion started off as usual with side to side jerking but finished with more of a sinking and rising feeling with some side to side motion as well. All in all it was a huge jolt of adrenaline and I'm thankful my friends here are all safe. Read more …