Toronto After Dark Film Festival: I Spit On Your Grave (2010)
Short Description
Anchor Bay's much-anticipated and very gruesome remake of the controversial rape-revenge horror film of the same name
The Buzz
"An intensely brutal film carrying some of the best gore I've seen the past few years…." - Bloody-Disgusting
"In this day of gutless remakes and reboots Monroe stays shockingly true to Zarchi's vision and delivers" - Sound on Sight
"The killings are creative, and unbelievably gruesome, although considering what our heroine's gone through, you may find yourself cheering her on….It's a solid, well made film that should please hardcore horror fans." - Joblo.com's Arrow-in-the-Head
Official Selection - Fantasia Film Festival, Montreal
Synopsis
Steven R. Monroe's remake of Meir Zarchi's infamous 1978 rape/revenge cult goes for the throat… and just about everything else. Sarah Butler gives a raw performance as Jennifer, a writer from the city who escapes to a lakefront cabin to work quietly on her latest book but instead invokes the rage of a group of local men. Raped beaten and left for dead, she disappears into the bayou, her attackers assuming she's dead. But Jennifer survives and enacts some of the most savage revenge ever committed to film—SAW franchise included! Crass exploitation? Feminist filmmaking? Both? Ask Monroe himself, who will be on hand for a Q&A. Just be warned! I SPIT ON YOUR GRAVE ain't for the faint of heart.
-Dave Alexander
***UPDATE*** Director Steven R. Monroe will be in Attendance for an Introduction and Q&A with the audience regarding his controversial remake.
Toronto After Dark Film Festival: I Spit On Your Grave (2010) Trailer HD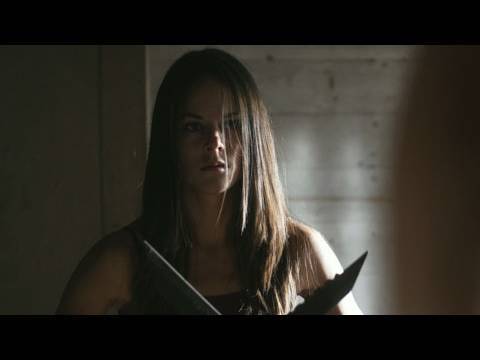 Toronto After Dark Film Festival is a showcase of horror, sci-fi, action and cult cinema held annually in Toronto, Canada at the Bloor Cinema. The festival premieres a diverse selection of feature-length and short-films from around the world including new works from Asia, Europe and North America.